Denture Service
Full Dentures
Full Upper and Lower Dentures are made from quality materials, German, American and Chinese acrylic and porcelain teeth, as well as other optional treatment objectives, will be included in the final fee quotation. Five appointments are clinically involved, as well as any further adjustments.
---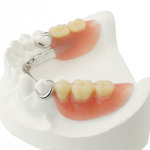 Partial Dentures
Partial Dentures are constructed on a personally designed Cobalt Chrome casting (metal frame of Partial Denture) or an Acrylic resin base utilising certified bio friendly german, american and chinese made acrylic and or Porcelain teeth.
---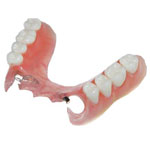 Removable Dentures
Removable Full Lower Over denture on two lower jaw implants, using the zest implant and locator attachment method, is the simpler and more commonly practiced denture implant treatment of today. During initial examination, suitability for implant use is determined, with subsequent clinical fittings performed over ten visits within a 6 month time frame.